Photos from Independence Day in Reykjavik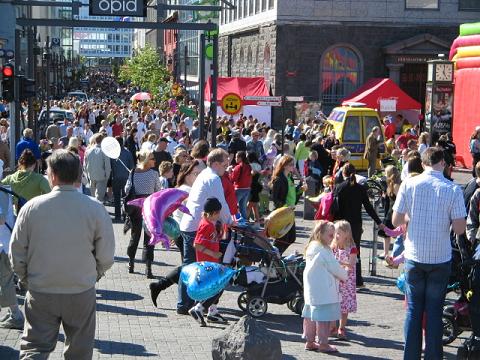 I am so proud of myself for having finally done what I've been meaning to do for ages: Taken photos, and uploaded them.
Today Icelanders are celebrating 61 years of independence from Denmark. I was in town today (like most other people, it seems), and I took some photos. While I was at it I took some pictures of a few of my favorite places. I also bumped into my boss and one of my teachers, and I photographed them as well, along with the place where I work, etc.
This is the first time I post a photo gallery that gives such a glimpse of what much of my personal environment is like, so I suppose one could say that I am in a way taking my website to a slightly more personal level. I do prefer to think of it as "giving readers a glimpse of my reality" instead.
Well here is the album: Icelandic Independence Day Photos

Posted by Maria at June 17, 2005 10:07 PM