I just couldn't resist posting this..
I think most of you who have been reading my page for a while know what I have nothing against pot, or those who smoke it. But I just can't resist making fun of this person.. I wonder if this was on Jay Leno..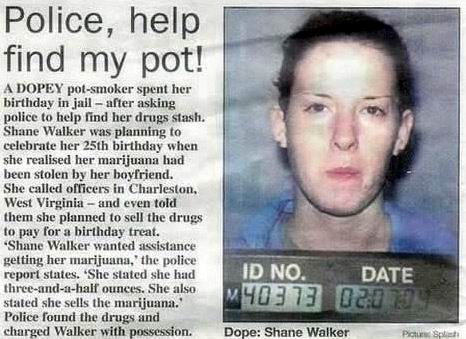 The sad part is that her only real crime, is being incredibly stupid!
Posted by Maria at June 23, 2005 01:29 AM