The right attitude
I wish...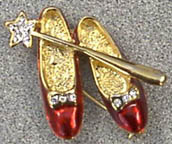 Everyone thought this way: Soldier says 'no' to pullout drill
TEL AVIV - A military hand-to-hand combat instructor has refused to teach soldiers how to defend themselves against potential violence from Jewish settlers they are slated to evacuate from Gaza this summer.
"Idan was asked a few days ago to train a large group of soldiers in self-defense, aggressiveness, dominance, dealing with a knife-wielding assailant, things like that," the soldier's friends told Ynet. "He was very cautious, and asked to make sure it was not preparation for the withdrawal. The officers calmed him down."
While he prepared to teach the course, an officer described what he would have to include in his training, giving examples such as dealing with "a settler with a knife" and "evacuating an outpost."
Idan's friends said he immediately realized the exercise was for the withdrawal, and said he was "not prepared to train troops against Jews" and that he "was taught to train (to fight) against an enemy only."
"Conscientiously immoral"
Idan's father, Yitzhak, said it was conscientiously immoral for a soldier to train troops against other Jews.
"My son has a Jewish soul," he said. "He is not able to train soldiers (to combat) Jews. I understand him and support him completely. I am against refusing (orders)..but my son is not refusing an order - this is a conscientious problem."
Idan had said he would be willing to train the soldiers only if they sign documents or notify their commanders that they would not use violence against Jews, and would serve jail time if forced to do so. The army rejected his proposal.
Posted by Maria at July 3, 2005 03:14 PM | TrackBacks