Just too much
Scenes from Gaza, taken from CAMERA's excellent blog: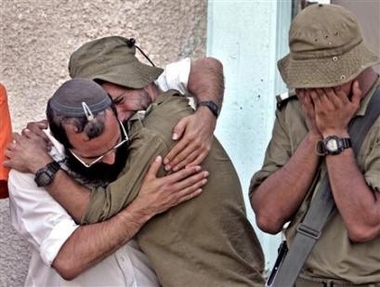 Israeli soldiers weep with Jewish settler as Gaza synagogue is dismantled.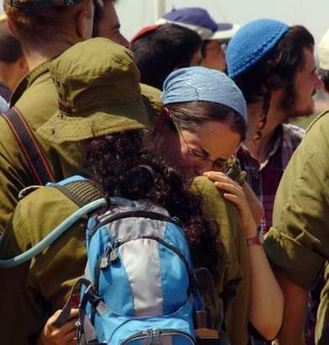 An Israeli soldier embraces Gaza settler evicted from home.
And to think that this is being done by Israelis, Jews. And all for nothing.
That a tragedy, what a complete and utter tragedy.
Posted by Maria at August 16, 2005 10:22 PM | TrackBacks