Evaluating life?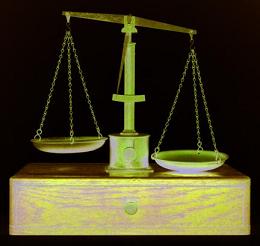 Some lives carry more weight?.. In the eyes of some, it seems.
It seems like no matter how often one has the misfortune of witnessing how devoid of common sense human beings can behave, it will never begin to feel 'normal'. It will always cause a repulsive feeling.
Here is an interesting little article about a few women called Rachel..
Dead Jews Aren't News - by Tom Gross
Rachel Thaler, aged 16, was blown up at a pizzeria in an Israeli shopping mall. She died after an 11-day struggle for life following a suicide bomb attack on a crowd of teenagers on 16 February 2002.
Even though Thaler was a British citizen, born in London, where her grandparents still live, her death has never been mentioned in a British newspaper.
Rachel Corrie, on the other hand, an American radical who died in 2003 while acting as a human shield during an Israeli anti-terror operation in Gaza, has been widely featured in the British press. According to the Guardian website, she has been written about or referred to on 57 separate occasions in the Guardian alone, including three articles the Saturday before last.
The cult of Rachel Corrie doesn't stop there. Last week the play, 'My Name is Rachel Corrie', reopened at the larger downstairs auditorium at the Royal Court Theatre (a venue which the New York Times recently described as 'the most important theatre in Europe'). It previously played to sold-out audiences at the upstairs theatre when it opened in April. (It is very rare to revive a play so quickly.)
Posted by Maria at October 24, 2005 03:56 PM | TrackBacks