Photos
I couldn't resist posting the breathtaking photos Orly took of the "Wildlife of the Hula Walley." Absolutely amazing and highly recommended.
She had this to say about the images:
Cranes and Other Residents of Lake Agmon - Hula Valley
The Hula Valley in Northern Israel is a major stopping point for 500,000,000 birds of 390 species migrating between Eurasia and Africa. In winter the valley is home to tens of thousands of cranes. The photos have been taken with a Canon S2 IS.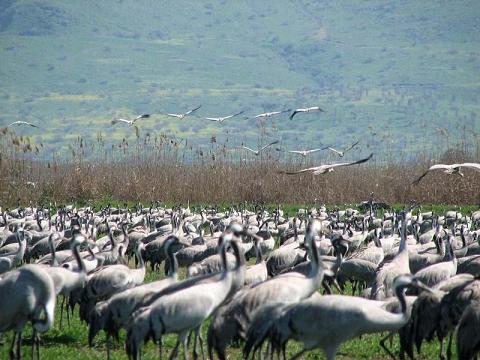 Posted by Maria at February 28, 2006 11:13 AM | TrackBacks