The Islamic Apes of Wrath
I just could not resist pointing out this priceless photo of the "Palestinian cabinet members". A picture is worth more than a thousand words, indeed, let alone two pictures!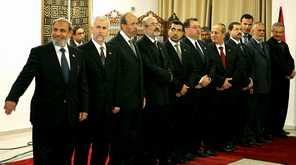 What immediately caught my attention was the striking resemblance between the refined, dressed up, distinguished mass murderers.. ehrm politicians... and these dudes here: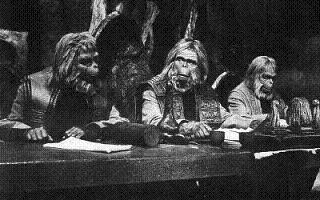 "The Apes of Wrath"
Man that's some funny shit! I didn't make that up, honestly, it was the title of the photo. I confess though, that I feel that it goes much better with the image above...
Posted by Maria at March 30, 2006 10:01 AM | TrackBacks